It's that time of year again—time to consign 2018 to the history books and discover what surprises the new year has in store, time to wish you the best, wherever in the world you find yourself, and time, yes, to share the dreamy little snowscape that's gracing this year's holiday card.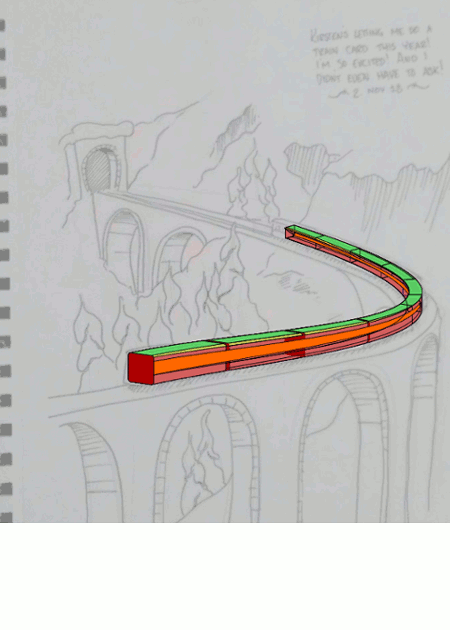 After painting cabin scenes the past several years, this year's illustration celebrates two of my all time favorites: trains and open source. Not that I don't like cabins, but who can argue with a cozy train passing through a winter wonderland? Or open source! See if you can spot the free software as the illustration comes together.
Get it? Your keen eyes may have recognized Inkscape (for the vector illustration) and GIMP (for the comp and the GIF). Both fantastic tools, and both essential parts of the completed illustration.
The train itself is pure fiction, despite its uncanny resemblance to Switzerland's Glacier Express. And is that the Landwasser Viaduct?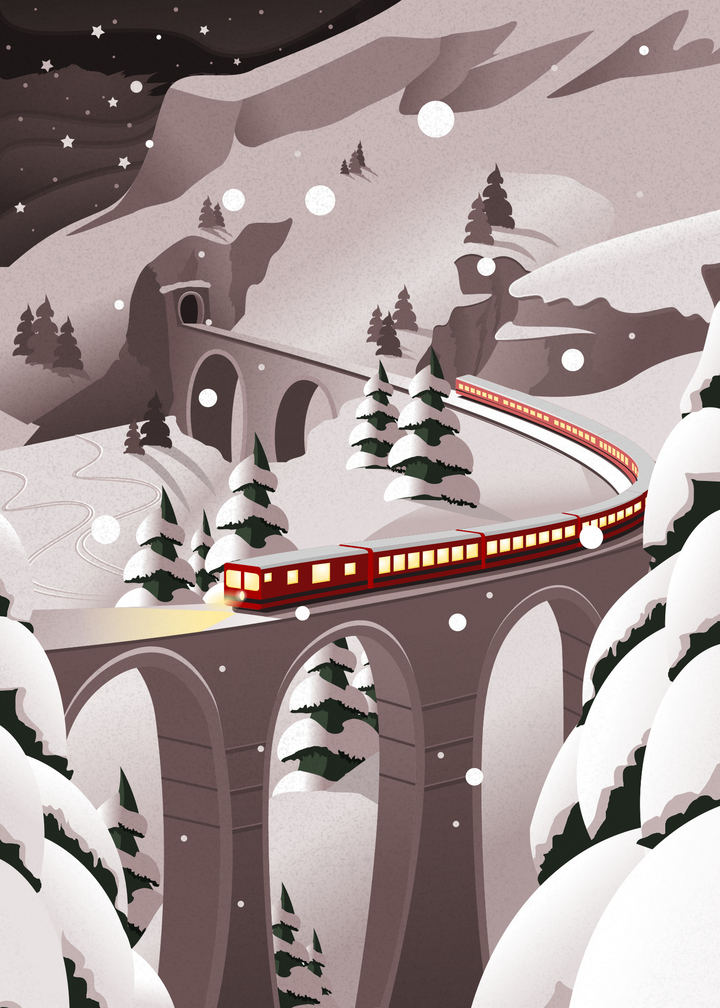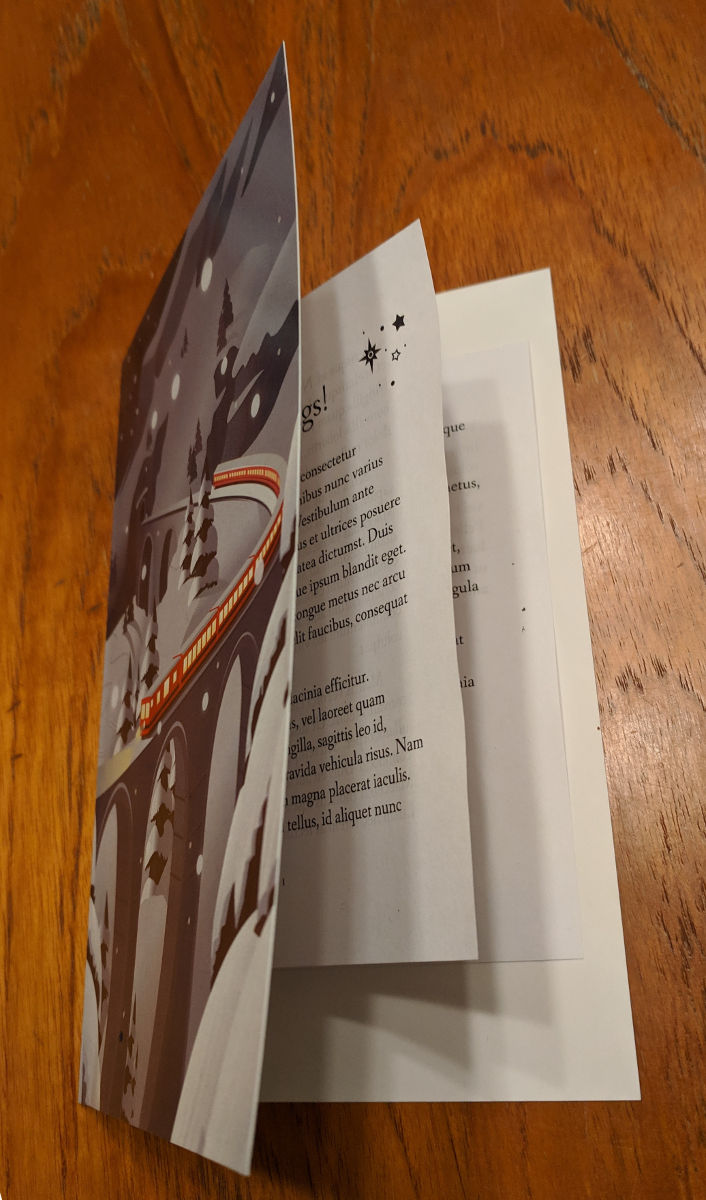 The final card is 5x7. Each includes a personal note from yours truly, plus a tiny booklet recapping the year.
The recap consists of four 4.25x5.5 pages set in the fantastic typeface Fanwood. They're laid up and printed two-to-a-page to save paper and cropping time using Scribus, then painstakingly folded by hand. And here's that template, to save everyone time on future cards:
Download the free holiday letter template.
That's the card! It's time to sit down with a mug of tea and write, write, write. But from me to you, with all stops in between, here's to new adventures and good company wherever the new year may lead!