On a Rainy Night in Portland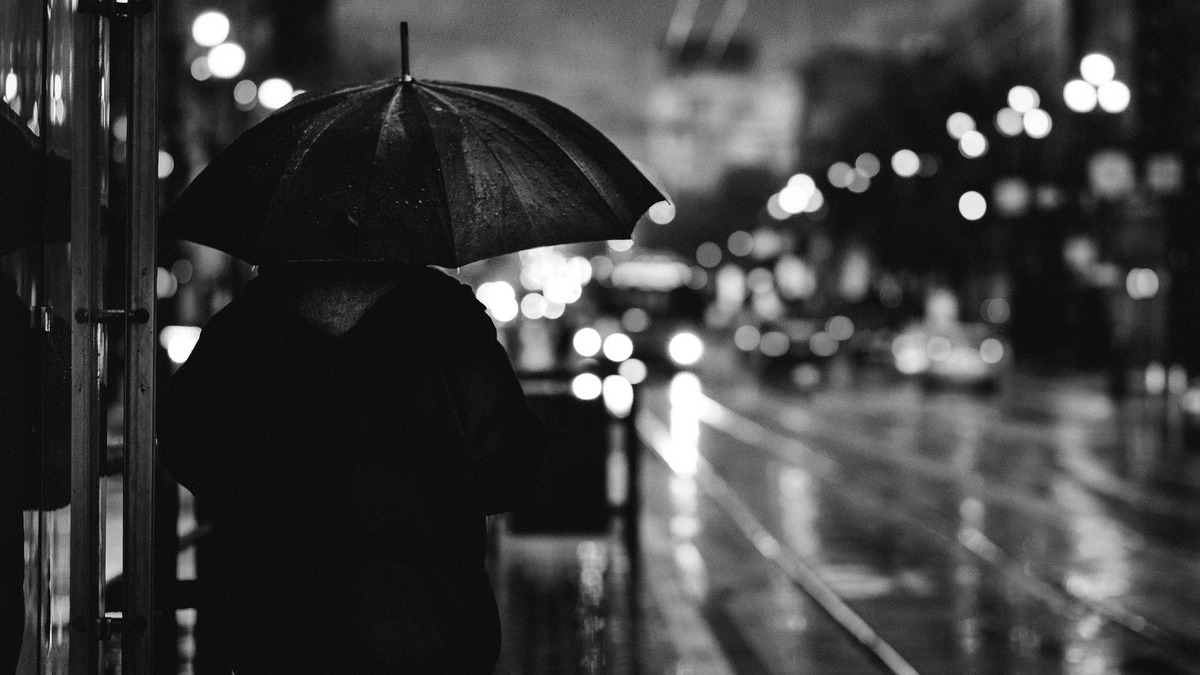 It's raining in Portland tonight, hardly off piste for mid-February in our mild, Mediterranean climate. Winters here are gray and wet–tell your friends–but the temperature's rarely below freezing. Which is why it's a big deal that there's snow in the forecast tomorrow. In the forecast, that is, unless your forecast is calling for a blizzard-beating low of 39°F and, yes, yet more rain.
Here's the short version. The forecast in Google Now draws data from Weather Underground, via, in their words:
the most innovative forecast models available and cross-verifies their output with all of the localized data points.
They're the ones calling for rain. It's impossible to know exactly how their [proprietary] model munges temperature, pressure, dew point, and so on into a reasonably accurate projection, but "rain in Portland" certainly passes the smell test.
The snowier version reads:
WHAT…Heavy snow possible. Total snow accumulations of up to 6 inches possible, most likely in the hills above 500 feet… but possibly lower especially in the north.

WHERE…Greater Portland and Vancouver metro area and the western Columbia River Gorge. Impacts most likely in the hills above 500 feet in elevation.

WHEN…There is a chance heavy rain may change to heavy snow between 3 am and 6 am Tuesday morning and this threat will continue through Tuesday morning. The morning commute could be impacted.

CONFIDENCE…Moderate confidence for accumulating snow above 500 feet. Low confidence for accumulations at lower elevations. This scenario may result in widely varying accumulations ranging from no snow to several inches, even at the same elevation.
This forecast comes courtesy of the National Weather Service (NWS) and its source is more heuristic than big data:
Forecasters at our office complete a hand analysis of regional surface analysis every 3 hours and an analysis of upper-air weather maps every 12 hours to get an idea of the state of the atmosphere. When all of this data review and analysis is completed over time, meteorologists are provided a means to track the evolution of fronts, jets, cyclones and anticyclones and use this information for pattern recognition.
NWS goes on to point out how hard it is to get the weather right:
The chaotic nature of the atmosphere along with the incomplete understanding of atmospheric processes is what makes forecasting difficult.
That's probably why their low confidence in tomorrow's forecast. Even in mild climates, predicting the weather is hard (a euphemized increase of "severe weather events" hasn't helped). It could snow a lot, or a little; then again, the mesh of temperature, humidity, and barometric pressure readings swirling around Portland could collapse into still more rain.
Weather Underground's model probably knows that, too, though it strangely doesn't admit it. There's always a confidence interval, and if you're going to the trouble to feed quality data into your algorithm, shouldn't you also return the most honest possible result? Those beautiful rainclouds in Google Now are an absolutely confident, woefully compressed prediction of events that may or may not come to pass it.
The humans over at the NWS aren't just unsure about what's coming. They're telling us they're unsure, and explaining why. In prose.
Does your algorithm do that?